From an idea to building some of the country's most complex woodframe multi-story modular projects in just three years.
The Story of Our Beginnings
Christian Lawrence, RISE Modular's founder and CEO, came to volumetric modular the same way many developers do…trying to make a proforma work. With a background in finance and a passion for architecture and buildings, he quickly realized that construction costs were outpacing rent and wage growth. What he couldn't understand, however, was why construction means and methods had remained so stagnant for so long. Christian thought technology had to be the answer.
In his research, Christian discovered offsite construction and was intrigued explicitly by volumetric modular — the process of assembling fully enclosed, six-sided building modules in an offsite manufacturing facility — but he couldn't find a supplier to service the projects he wanted to develop in the Midwest. Christian decided to become that supplier, and RISE Modular was born! He recruited construction, real estate and modular manufacturing experts from all over the country, and in 2019, RISE Modular broke ground and began production on its first project, MOD42.
Take a Journey Through the Last 3 Years
Filling the Gap in the Central US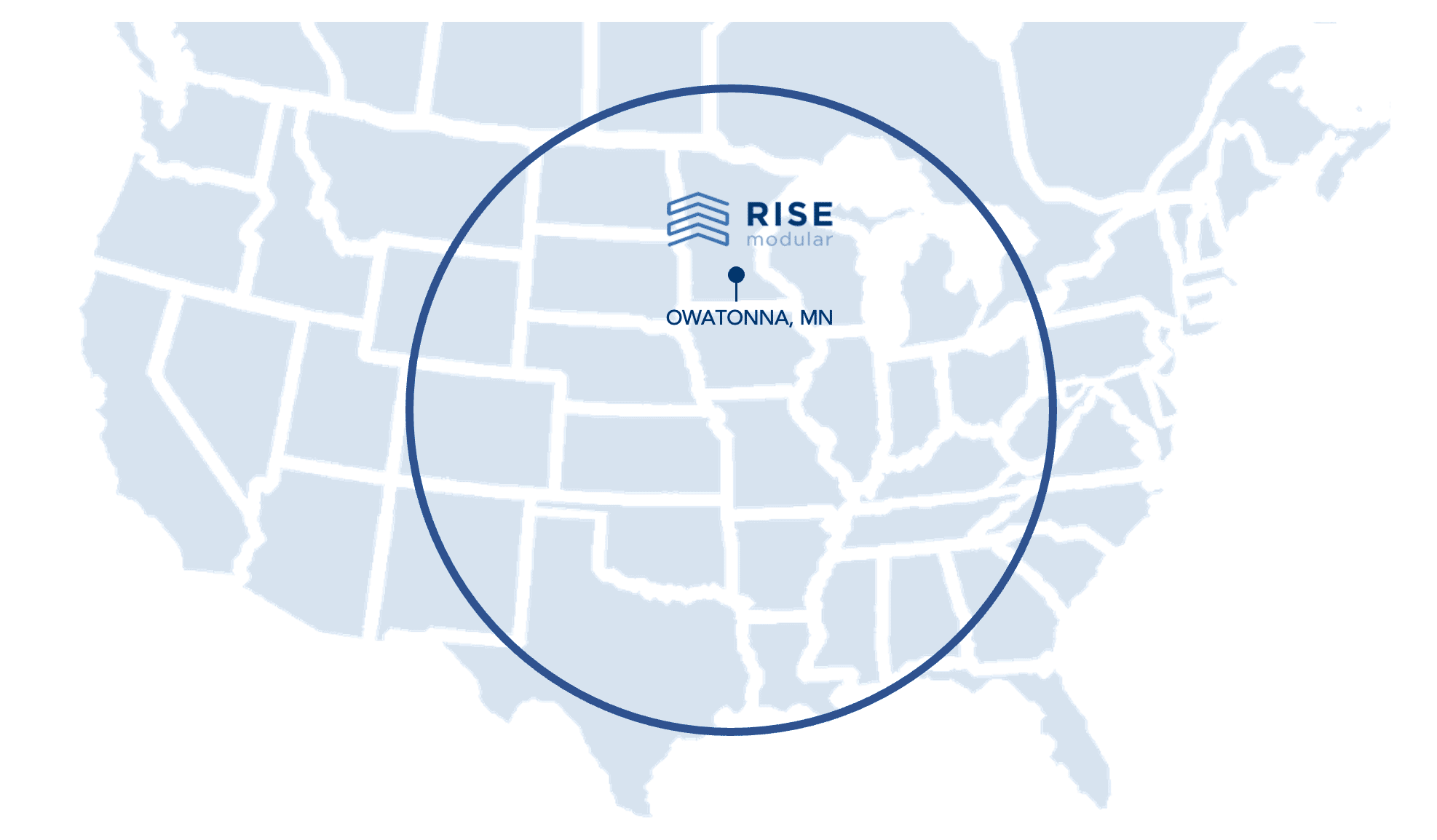 Headquartered in Minneapolis, MN, RISE Modular is a full-service volumetric modular manufacturing and construction company delivering custom-designed multifamily and hospitality projects throughout the central US. From our state-of-the-art, climate-controlled manufacturing facility in Owatonna, MN, costs are more easily managed, timelines more easily known and quality more easily assured. Find out how to provide your tenants and guests with higher quality, safer, more environmentally sustainable and healthier spaces with modular.
Spaces You Can Be Proud to Call Home or Your Home Away From Home
multifamily
Market-rate, workforce and supportive apartments, student housing, senior housing, and assisted living
hospitality
Multi-story one- to five-star hotels, luxury, mid-rise and budget, boutique and resort facilities
"When someone shows you a vision for a more sustainable, more cost-effective, faster solution to housing development, that is a vision you want to follow."

— Minneapolis Mayor Jacob Frey
Our Integrated Team Approach
Our team's expertise spans the commercial real estate and offsite construction spectrum from development, design and preconstruction to manufacturing and general contracting.